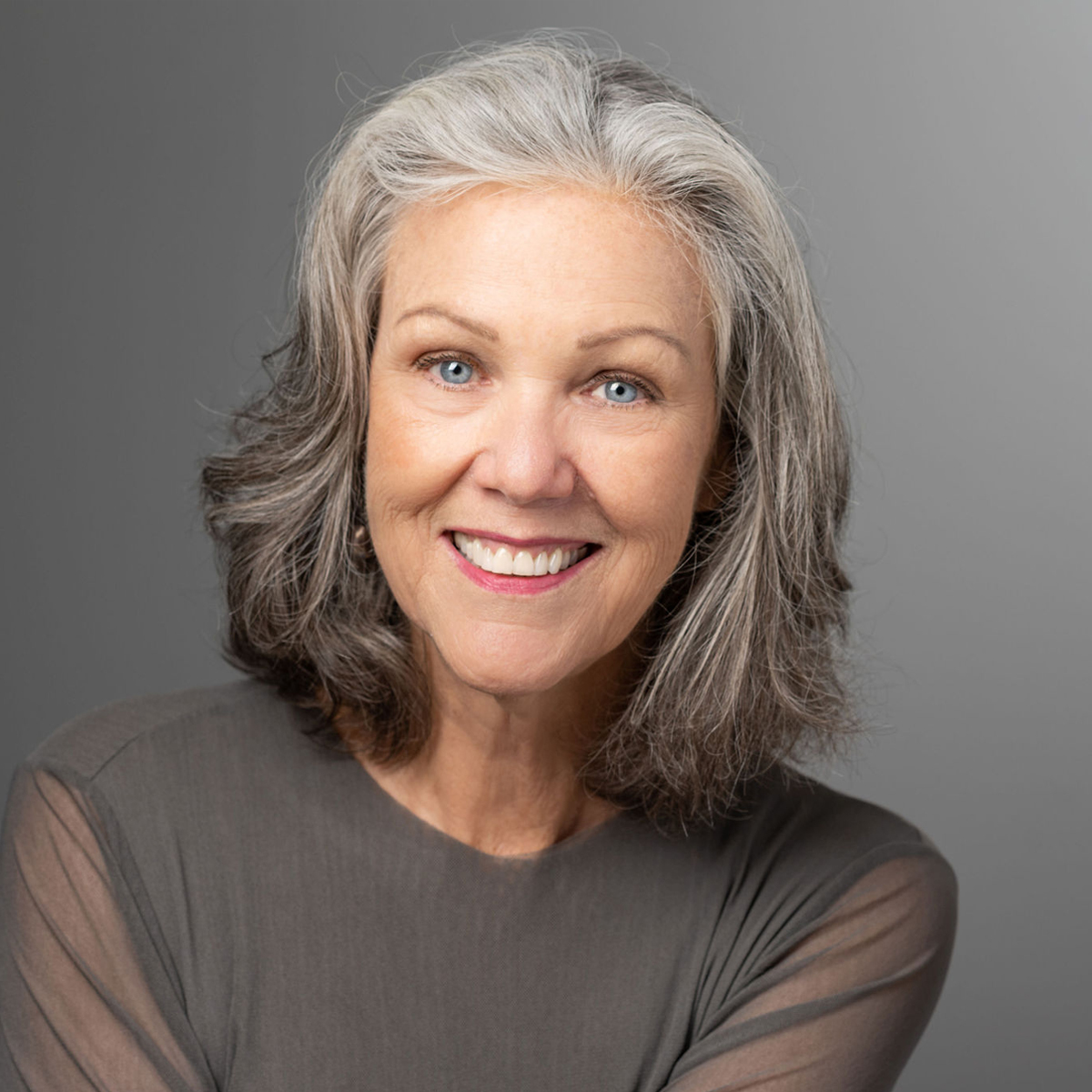 Marie Lail Blackburn
Certified Master Kitchen & Bath Designer
Certified Interior Designer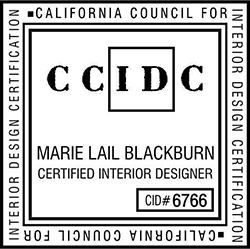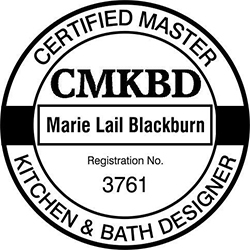 Marie Lail Blackburn is the only interior design professional in Washington awarded both Certified Master Kitchen + Bath Designer (CMKBD) and Certified Interior Designer (CID) credentials. Her work has earned many design awards over her 25+ years – including a 1st Place NW regional win in the prestigious Wolf-Subzero-Cove Kitchen Design Contest.  She's held local and national offices for the National Kitchen + Bath Association (NKBA), most recently serving as a judge for their 2022 National Design Competition.  
It's her singular combination of experience, skill and education that enables her to deliver technically sound and thoughtfully composed kitchen and bath designs, but it's her clients' delight with these beautiful and elegantly functional rooms that makes the work meaningful. Her clients often talk about how emotionally connected they feel to their remodeled homes, and more than one has commented on the "rightness of the design."
I never design a building before I've seen the site and met the people who will be using it. — Frank Lloyd Wright
Marie's clients appreciate her ability to really listen to their thoughts and ideas, no matter how vague at the beginning, then connect that vision with their functional needs to design a place that is a well-fitted backdrop for their life. Her ability to thoughtfully translate clients' desires and feelings into a meaningful reality is the cornerstone of her practice. Her uniquely personalized designs add value to the home and provide years of enjoyment for its residents. Her trusted teams of skilled craftspeople and preferred vendors are key resources her clients can tap into to bring their dreams to life.
Kitchen and bath design is more than a career for Marie: it's her passion. Her love of organic materials and natural style came early in her life watching her dad build their simple home in the Midwest. Her love of natural beauty and the richness of an indoor-outdoor lifestyle was born during many years living in Hawaii where she started her career supplying kitchen cabinets and working on her own "fixer upper" home. She came to Seattle bringing her love for the casually sophisticated lifestyle of the Islands, and the design savvy to integrate this into everyday living for her Seattle clientele.
Art, like morality, consists of drawing the line somewhere. — GK Chesterton, English writer
When she's not working on interior designs, Marie reads a lot, writes a lot, experiments with Italian cooking, practices yoga and freehand drawing, leaves town every chance she gets, likes to walk around and look at stuff, and tries not to "mom all over everything" with the people she loves. She wants to sail the Turquoise Coast in a gulet, and hold a standing bow pose for a full 60 seconds.
Beyond donations of money, we share volunteer hours in our community in various ways.
We're math nerds, so we help coach kids who participate in the Math Olympiad put on by Shoreline Public Schools.
We help Seattle Architecture Foundation inspire people to get involved in shaping the future of our community's built environment with service as guides for the SAF Walking Tour program.
We wrap presents for the Seattle Gift Wrap Project with all proceeds donated to The Forgotten Children's Fund to help make kids' holidays a little more merry and bright.
We always buy lemonade from kids.
We sit on industry panels, take on leadership roles in organizations we join, work with up-and-coming interns and other professionals, and share our experience wherever we can.
"If you think you're too small to have an impact, try going to bed with a mosquito in the room."
I'm passionate about art and architecture and good design. I love digging into the details of a kitchen or a bath renovation project. A favorite pastime is walking around looking at stuff which led to my volunteer activities as a docent for the Seattle Architecture Foundation's Walking Tour program. I love to cook my "dinners for 6" in a kitchen I designed for me. I'm a math nerd, so I coach grade schoolers who compete (and win!) in a Math Olympiad. I read and write and draw and sketch all the time, and hope to always be a lifelong learner.