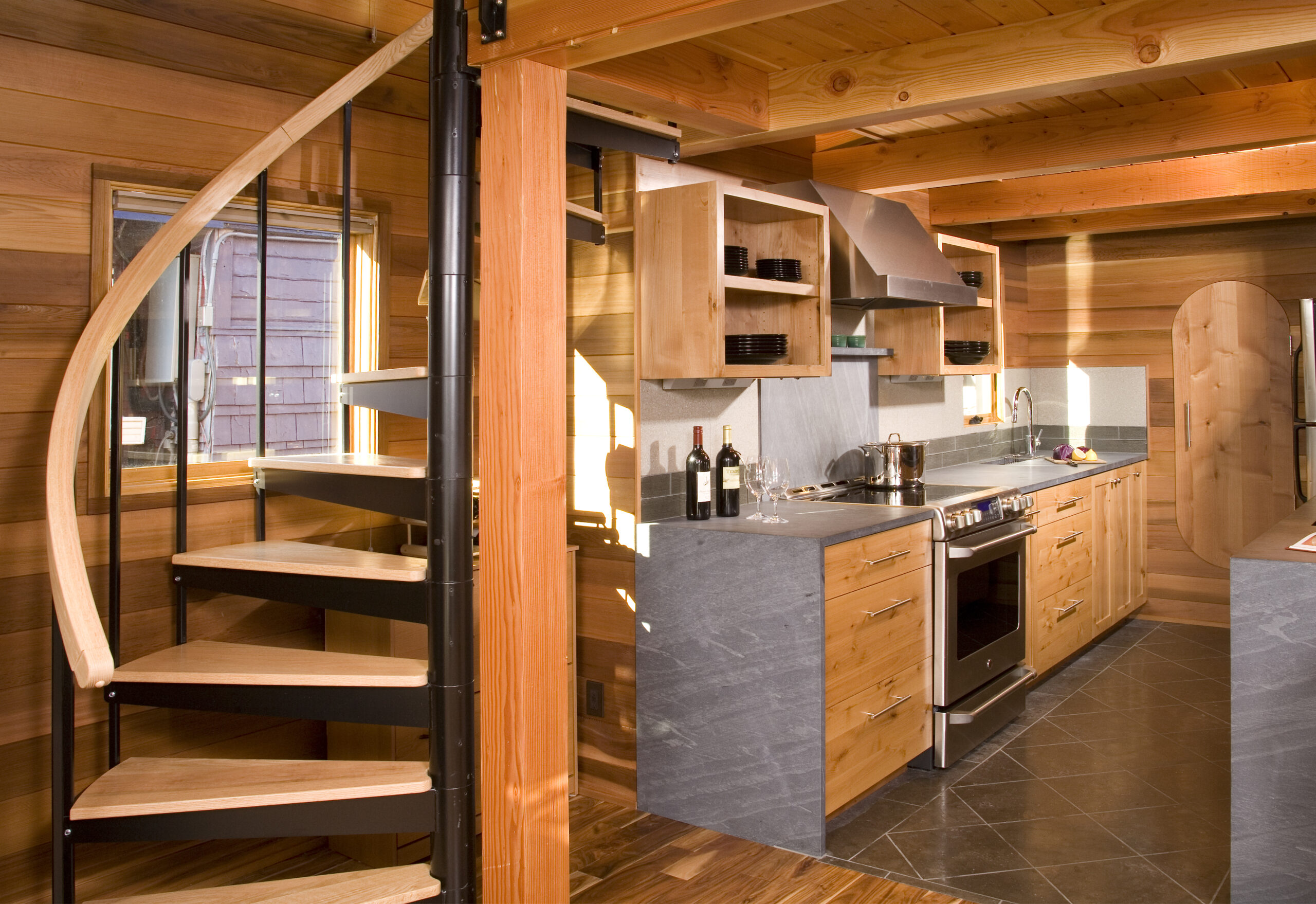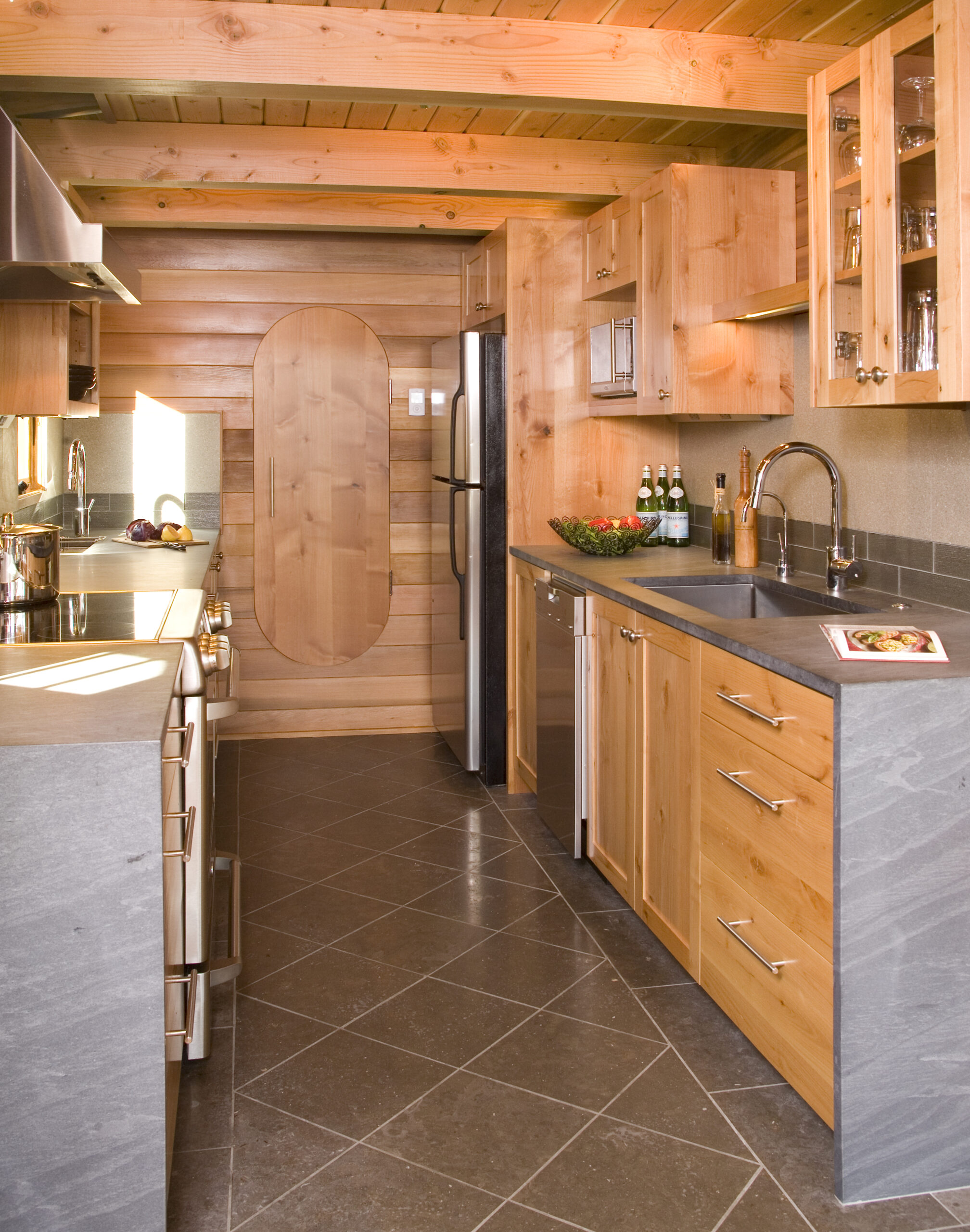 A second sink can be one of the most useful tools in a great kitchen plan. Its benefits are many:
two people can work in the kitchen with ease
one sink can be used for food prep, the other can be the "clean up" sink, or scullery
"helpers" have their own place to rinse veggies and fill pots with water
Kiddos can get a drink of water without interfering with primary cooking tasks
you can set up the "drinks station" at one sink while entertaining
There's a myth that only large kitchens can support two sinks, but I think a second sink in a smaller kitchen can add a great deal of function – and magic, too!
This houseboat remodel is one of my favorite projects where we designed "two sinks in a small kitchen."  I was brought in early enough in the design development process to suggest several layout and functional changes – this sink was one of them!  With two sinks you can have two people in the tiny kitchen, too, so I also recommended moving a wall 12 inches to create a wider aisle between the counters.  Since it was a full gut remodel, we had flexibility and it was easy enough to do that.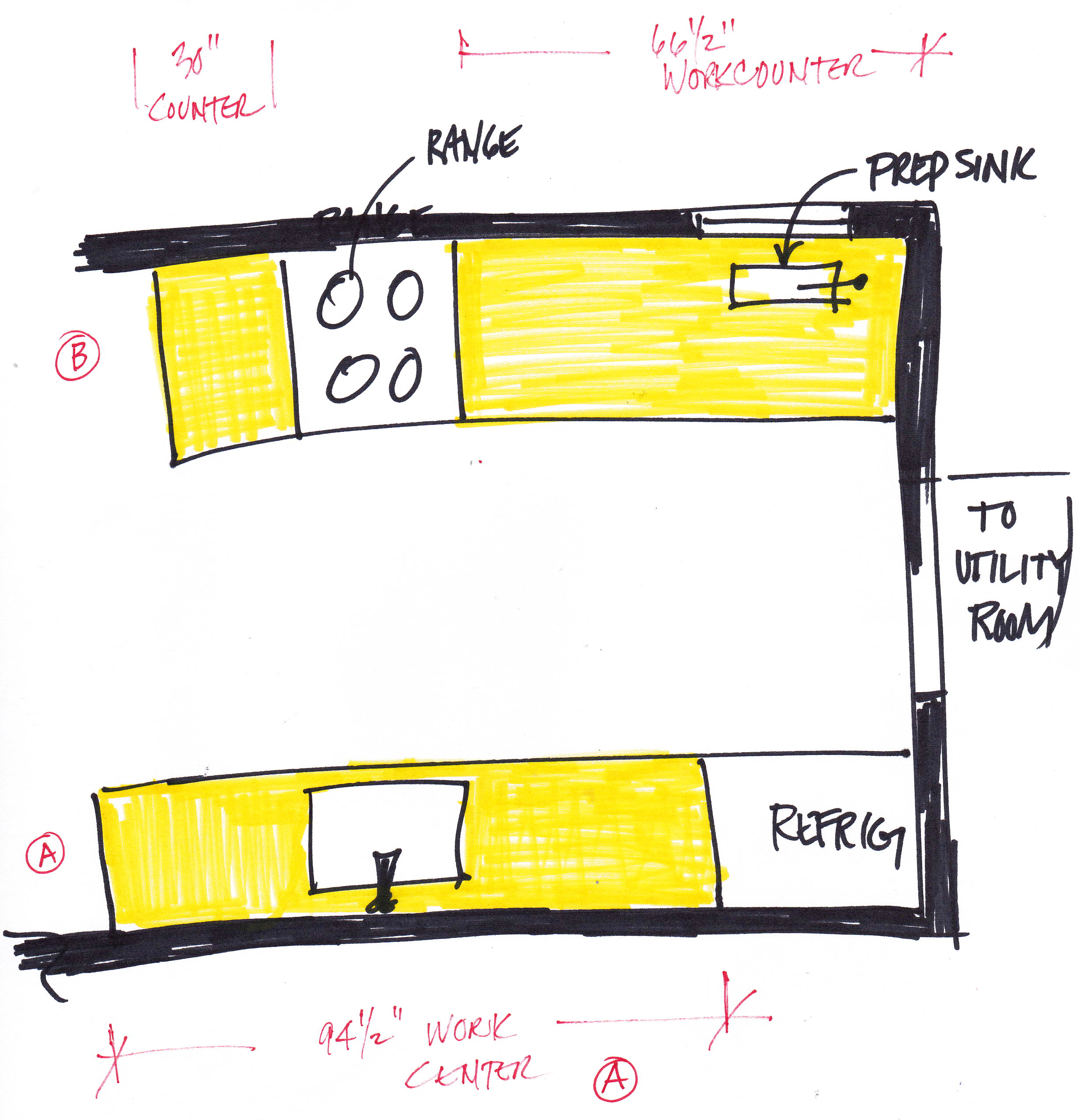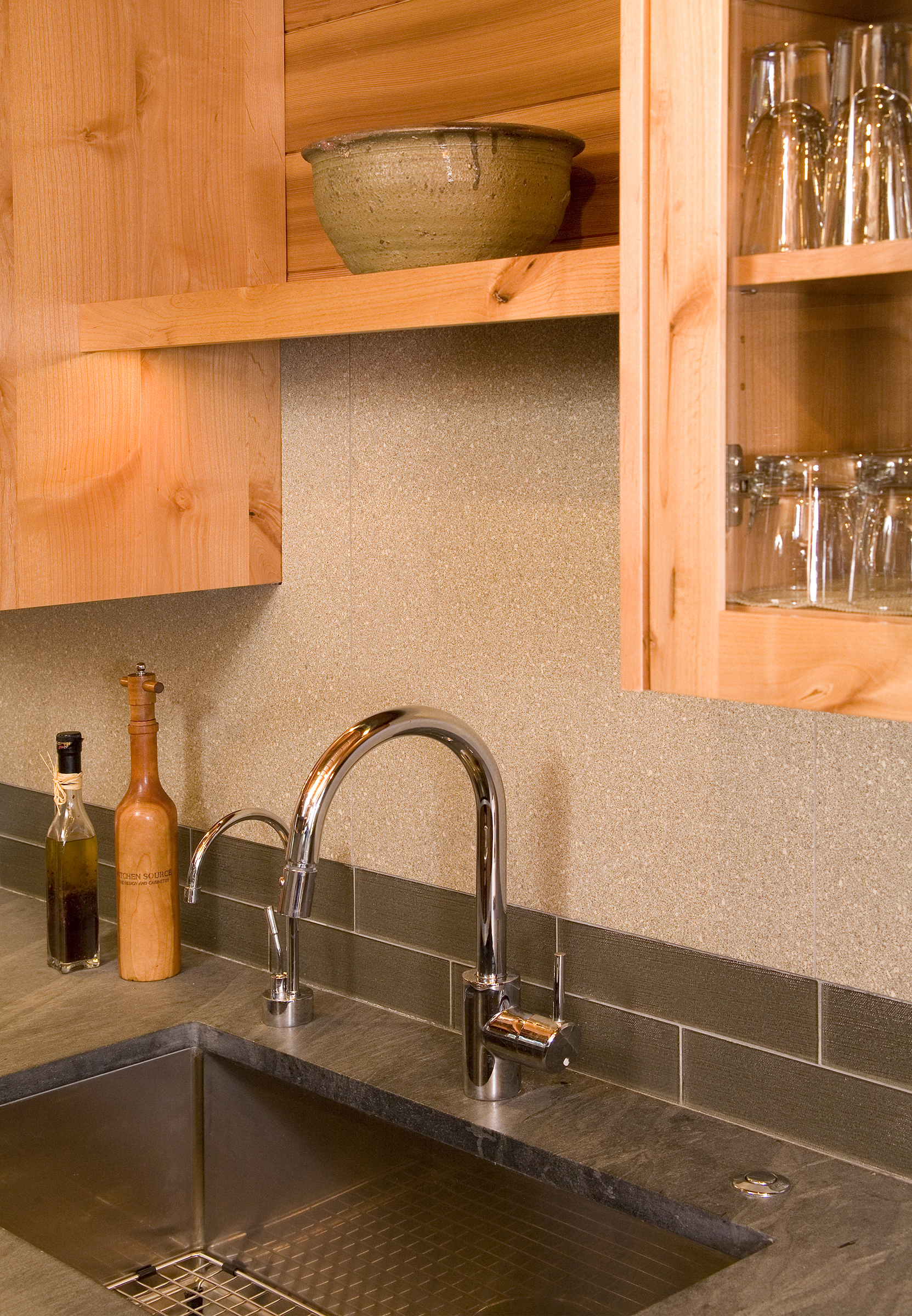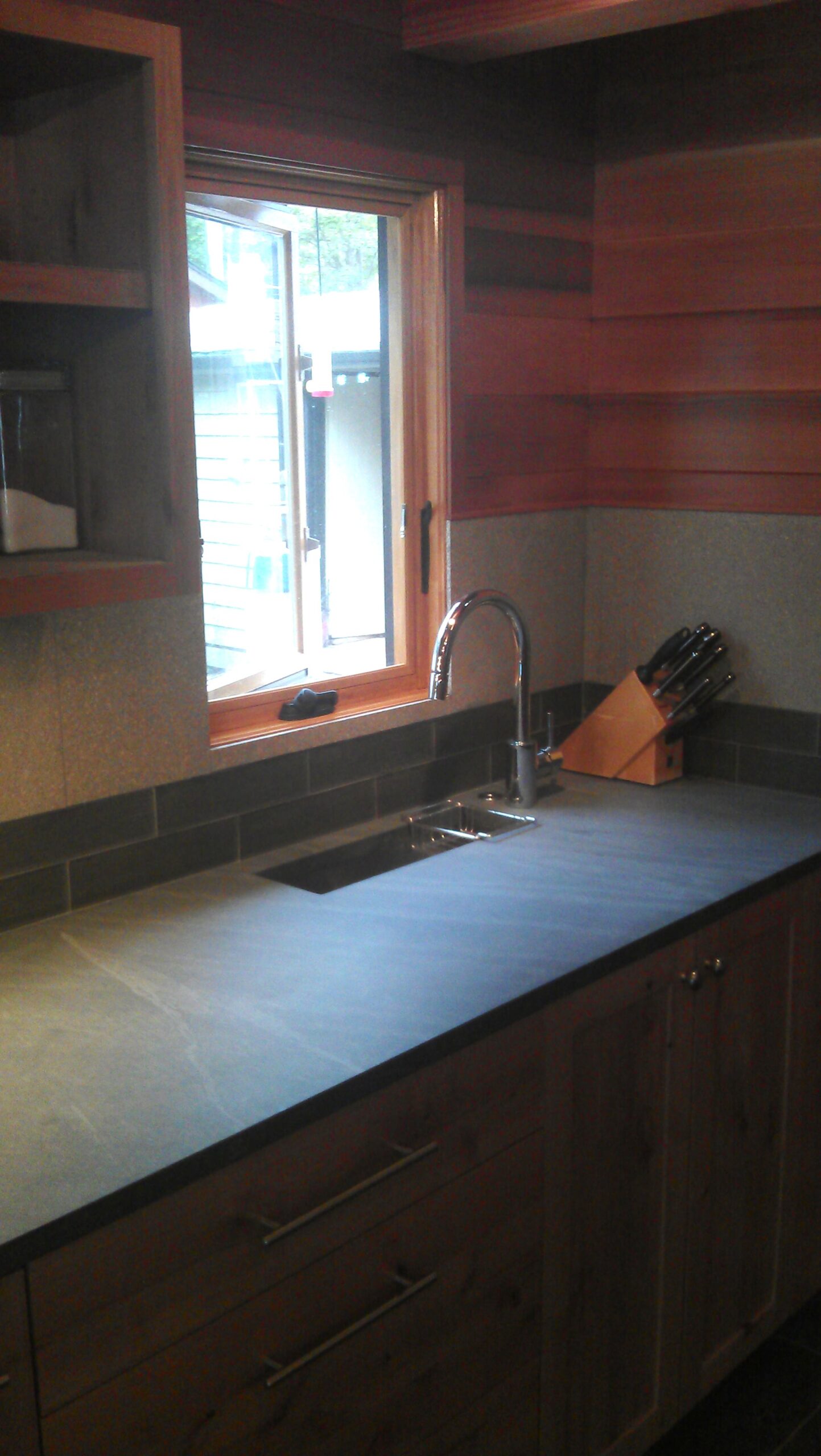 This sketch shows the two work counters in the kitchen – labeled A and B.  Work Center A  is the main sink area – designed to handle all the clean-up functions.  It's equipped with a large, deep sink – great for scrubbing pots and pans.  It's undermounted which adds another inch or so of depth and helps keep dirty dishes hidden from view – a great feature when entertaining!   Notice we designed a small (18" wide) dishwasher next to the sink to complete the scullery function. 
Work Center B is designed for food preparation tasks. The countertop space between the cooktop and the sink is always the most valuable in any kitchen because this is where the cook does the most work. We always make this space generous, and never less than 36". Notice how convenient it is to go back and forth between the prep sink and cooktop in this design.  I love that we were able to keep a small window here above the prep sink which makes the space even more charming.  Kohler's trough sink – equipped with a disposal – is one of my favorite kitchen tools.  Notice how it sits back toward the wall which leaves a large section of counter surface for prep work.
Think about adding a second sink in your dream kitchen.  I think you'll love it!