Nothing beats the gloom like turning on a light, and this is especially true in Seattle in the middle of winter.  I heard it said that we have two seasons in Seattle — fall and August — so anytime it's not August, I'm probably going to need more light. Even those of you who live in sunnier places probably will be able to put these portable lights to good use, too.
The idea of placing a light exactly where I need it is very appealing, whether I'm using it to augment existing light at a work surface or simply to brighten a dark corner. To be able to use one light to accomplish both of these tasks seems pretty smart!  I love the idea of moving these very appealing lights from place to place as needed.  All of the portable lights shown here are rechargeable, most are LED, and at least one doubles as a charger for tech accessories.  All are beautifully designed, and certainly worth a closer look.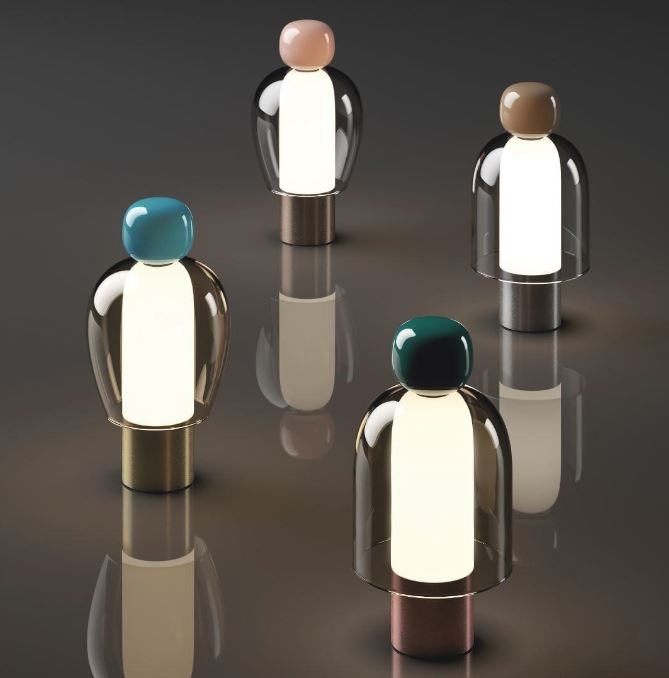 These "Easy Peasy" portable lamps were created by Italian designer Luca Nichetto for Lodes. Their doll-like design combines jewel tones with smoked glass to conceal the light source. They are lightweight and dimmable.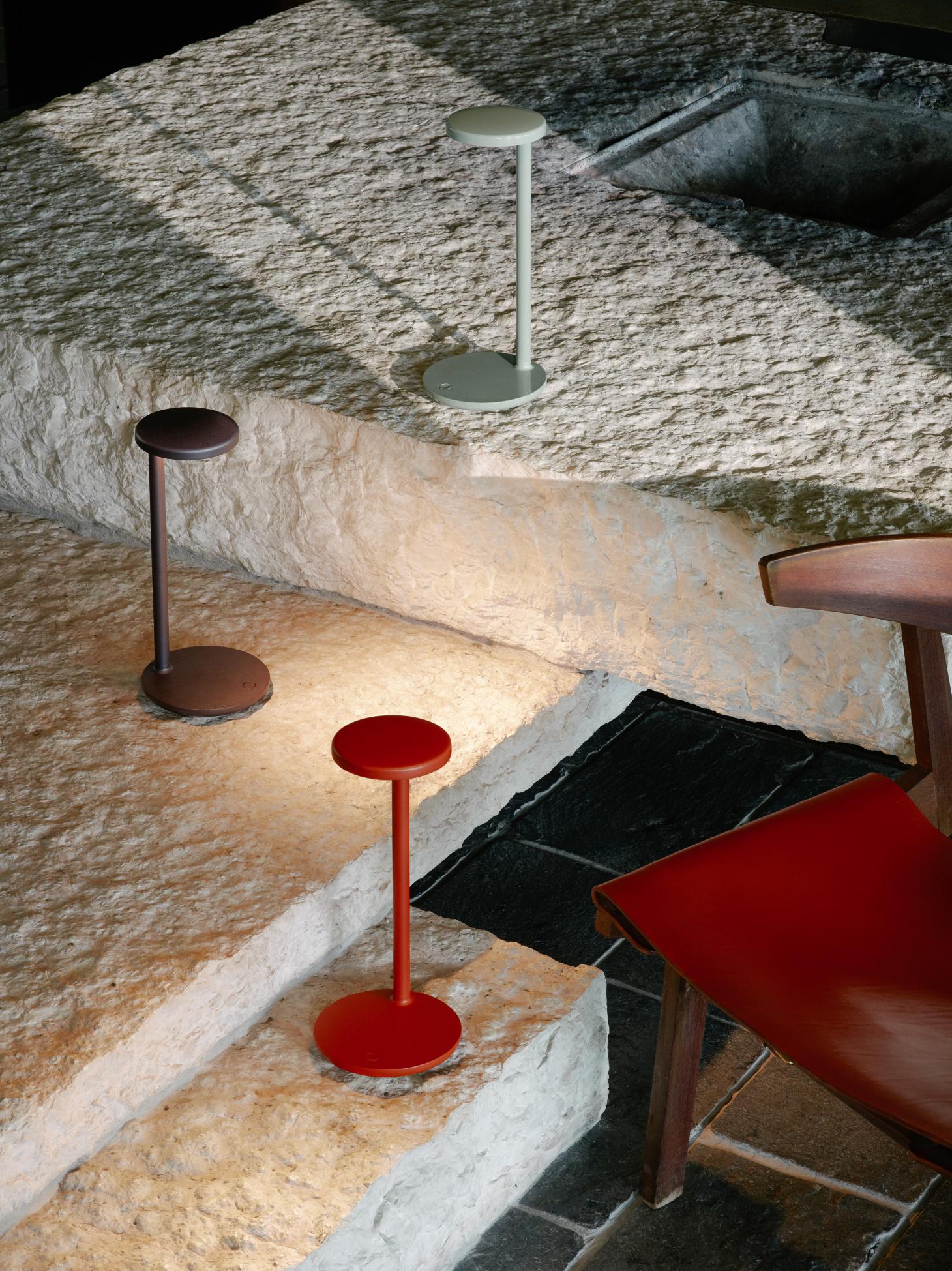 This compact portable light doubles as a charger for tech accessories and is the latest light designed by Vincent Van Duysen for Flos.  Billed as a minimal take on the traditional task light, it's perfect for home offices.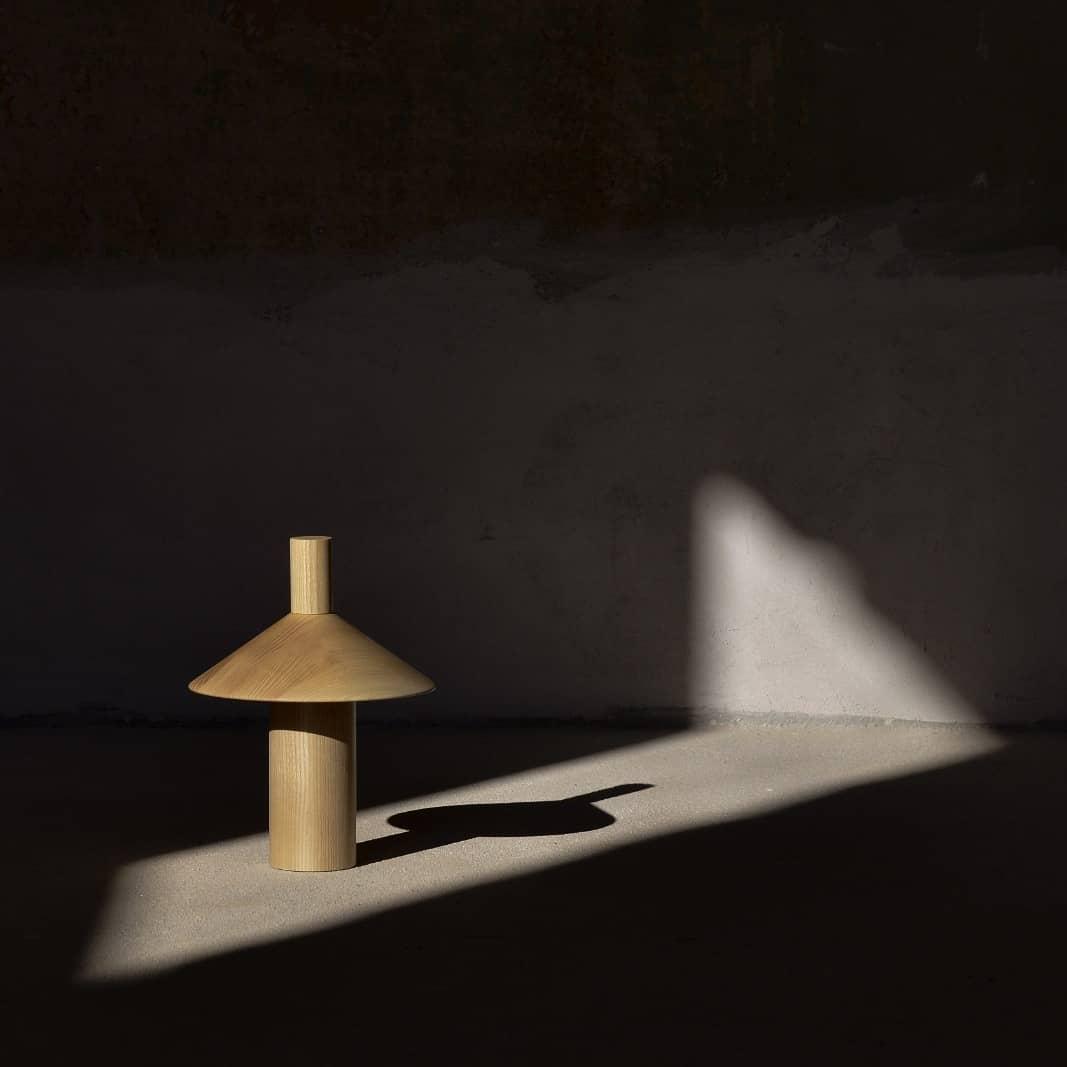 Italian designer Franceso Facci created his "Pepa" wireless lamp to twist like a pepper grinder to switch on and brighten.  It's solid wood, and operates via multi-axis magnetic field sensor technology that eliminates the need for wiring.  Designed for cutting edge Danish lighting brand Astep.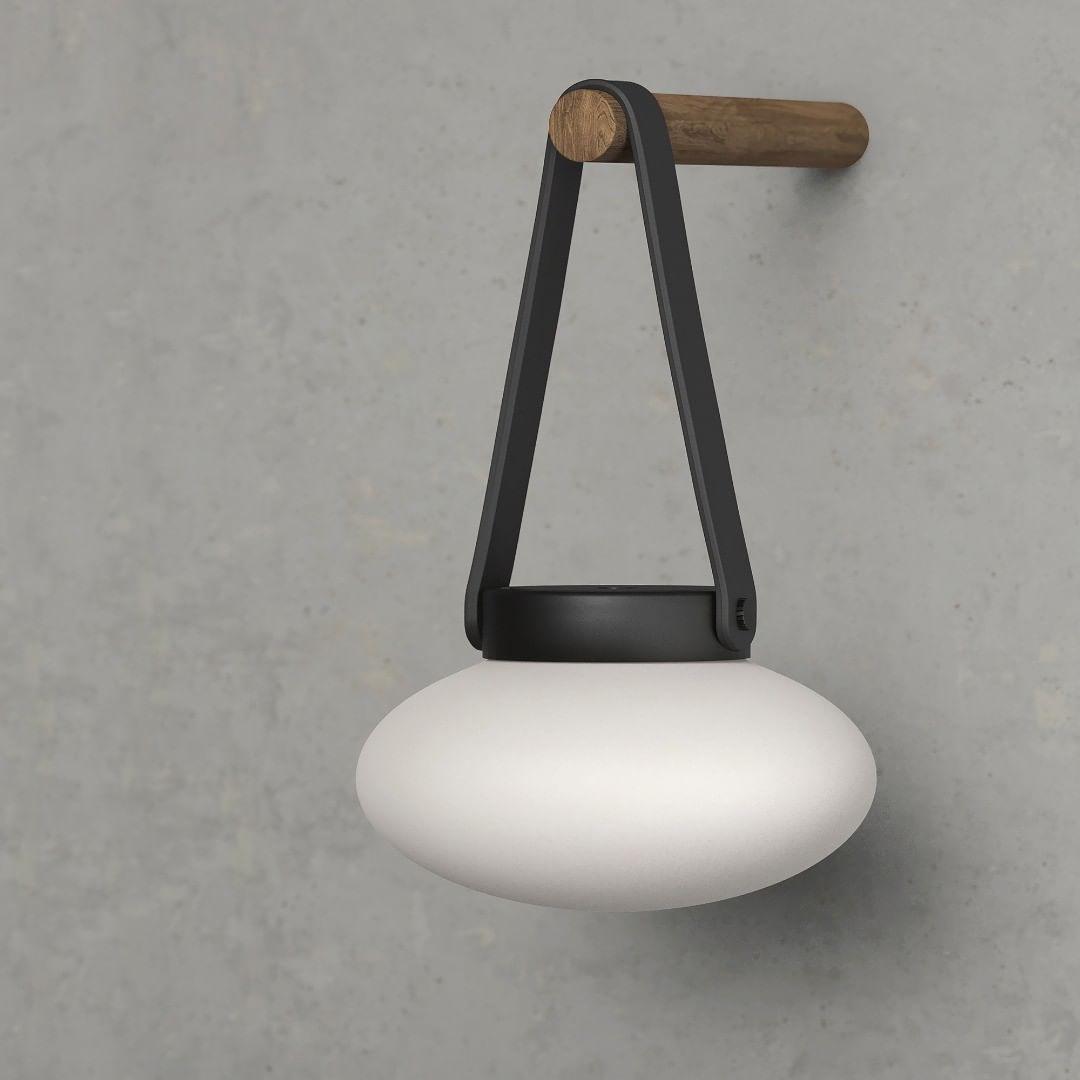 A combination of Asian sensibilities with a timeless Danish aesthetic defines the Mūn Lantern  by Danish firm OEO.  Its name references the Japanese word for moon, and its sophisticated appearance mimics its subtle movement. This practical, portable lamp is part of a family of lighting accessories designed by the firm.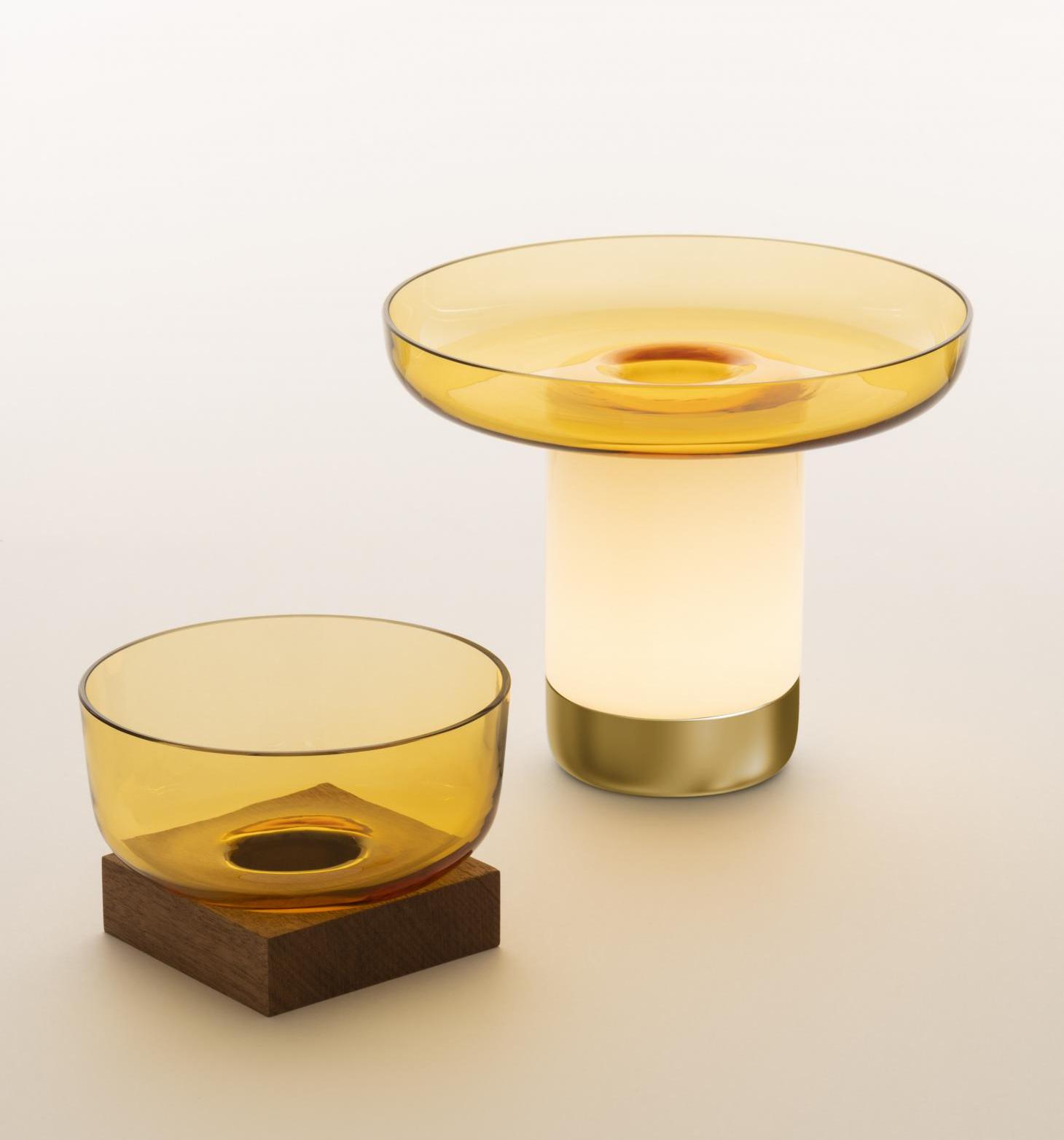 Acclaimed Italian Chef, former soccer star, self-taught entrepreneur and designer of tables, chairs, tableware and more, Davide Oldani developed his Bonta light for Artemide as a tool for conviviality.  The bottom is a rechargeable light, while the top is a bowl offered in various shapes and sizes. The Bonta is meant to create an atmosphere combining light and gastronomy.